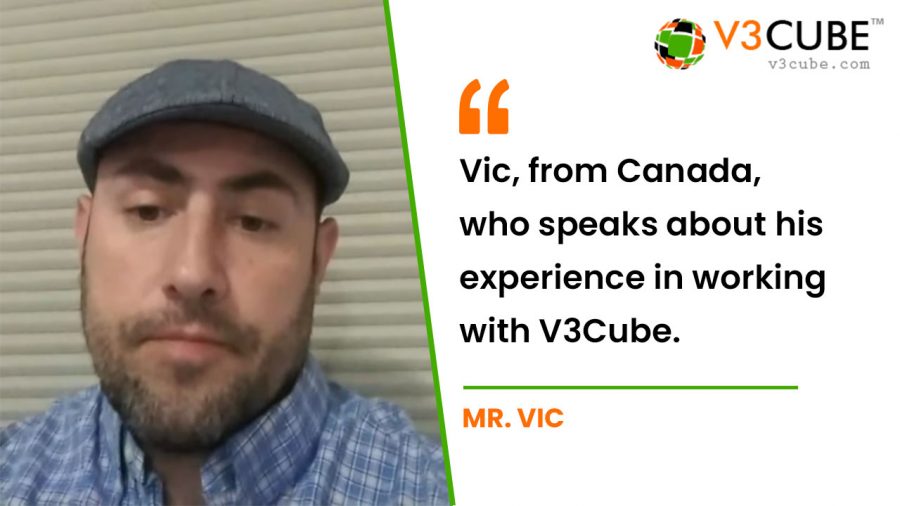 V3Cube Client Review from Canada for his Grocery Delivery App
This is wonderful news, guys! Vic from Canada, a long-term client, shares his thoughts on working with V3Cube. In this part, he describes our app and elaborates on the relationship that we build between our clients and our employees. Our main objective has always been to keep our customers satisfied. While we continue to try to enhance our products and customer service on a daily basis, the kind words of encouragement that our customers have for us go a long way toward fueling our drive to succeed. We vow to continue delivering outstanding customer service and to work diligently to build the best apps possible for our consumers.
Vic, our customer, particularly values the hardworking Project Manager who was assigned to this project. He spreads the word about our apps and services to other entrepreneurs all around the world who are interested.
Related
This is wonderful news, guys! Vic from Canada, a long-term client, shares his thoughts on working with V3Cube. In this part, he describes our app and elaborates on the relationship that we build between our clients and our employees. Our main objective has always been to keep our customers satisfied. While we continue to try…
This is wonderful news, guys! Vic from Canada, a long-term client, shares his thoughts on working with V3Cube. In this part, he describes our app and elaborates on the relationship that we build between our clients and our employees. Our main objective has always been to keep our customers satisfied. While we continue to try…