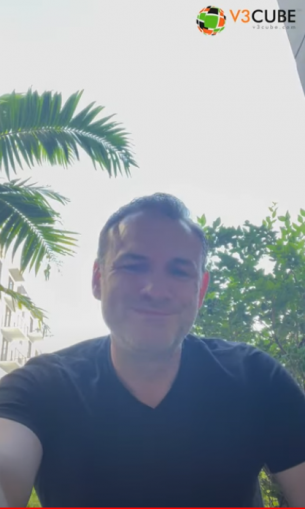 Video Testimonial from our USA-based Client
Hear this gladdening Video Testimonial from our USA-based Client. He is highly pleased. He contented to share his views about our Quick Delivery, Impressive Work, and Diligent Professionalism! Our Client cannot stop expressing his satisfaction with our DeliveryKing App but extends a myriad of 'Thank You' to utter the same.
He is overwhelmed with the thought that our Project Manager and the entire team delivered exactly what he wanted in his App! We are grateful for his words and the way he recommends our Name to his peers has simply left us speechless and motivated to work harder than ever!
Our Client also mentions in his Testimonial that he is looking forward to working with our Firm on Future Projects as well!
Related
Hear this gladdening Video Testimonial from our USA-based Client. He is highly pleased. He contented to share his views about our Quick Delivery, Impressive Work, and Diligent Professionalism! Our Client cannot stop expressing his satisfaction with our DeliveryKing App but extends a myriad of 'Thank You' to utter the same. He is overwhelmed with the thought…
Hear this gladdening Video Testimonial from our USA-based Client. He is highly pleased. He contented to share his views about our Quick Delivery, Impressive Work, and Diligent Professionalism! Our Client cannot stop expressing his satisfaction with our DeliveryKing App but extends a myriad of 'Thank You' to utter the same. He is overwhelmed with the thought…