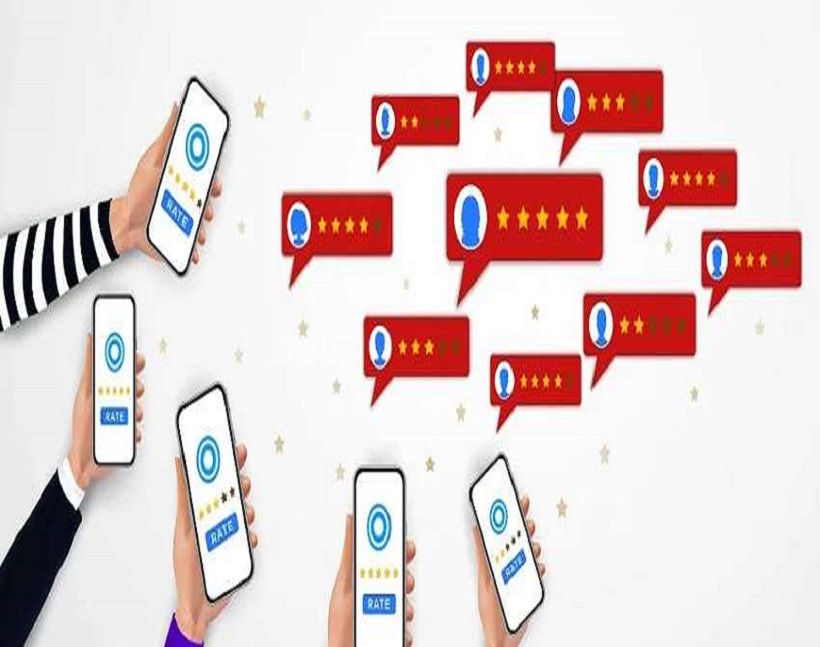 V3Cube Review – One of the Finest Clone App Ever Created
It is obvious to search for the V3Cube Reviews when you are about to make a Gojek Clone App purchase. Well, you won't REGRET making a wrong choice, losing your valuable time and money.
V3Cube is a leading name in offering On-Demand mobile app-based solutions across the globe. Their wide-encompassing client testimonials are proof of their good work especially when it comes to developing an app like Gojek.
The increasing number of V3Cube Client Reviews online testifies to the quality of our Gojek Clone apps. The app has helped several entrepreneurs to create a niche in the On-Demand Market helping local communities, independent service providers of that area to get jobs. It has not only boosted the business but the economy of that geographical region.
V3Cube's customizable GoJek clone application is a ready-made solution that is guaranteed to benefit the entrepreneurs who plan to create applications that offer multiple utilities.
The Biggest Giant Of On-Demand Service Market
GoJek, as we all know is a leading Indonesian Unicorn that offers On-Demand Services like Ride-hailing, Logistics, Delivery services, and more. A lot of entrepreneurs are taking interest in replicating the achievements of GoJek – V3Cube's well-timed release of the New Featured GoJek Clone is expected to fuel this boom.
Gojek Clone is a one-stop solution to offer On-Demand Services under one roof. Customers are increasingly demanding an app that covers the majority of the deliveries and services. Our Super App Gojek Clone Solution supports their requirements and gets them answered by offering 70+ On-Demand Services.
The ravishing client reviews mentioning how our GoJek like app script has brought a boost to their business. Where the competition is increasingly becoming tough how our Newly Featured with seamless UX/UI has given their business significant growth in this competitive business environment.
The new features of our Gojek Clone App include
Restricted passenger limits
Item name searching
Face mask verifications
Safety checklists
Safety ratings and reviews
Ride cancellation
Voice instructions for delivery drivers
OTP verification to start the ride/tasks
Apply toll cost manually
Calculate fare – 2 methods
18+ Age confirmation 
Delivery driver with a helper to assist 
Store/restaurant wise commission
Daywise separate time slots
Delivery driver options to cancel orders 
Graphical status of the rides/orders via in-app notifications
Additionally, with our Gojek Clone App, we offer Multiple currencies & languages so that our clients can hassle-free launch their app anywhere in the world. Apart from this, the app comprises advanced-level features that have helped our clients to carve their niche in the On-Demand Market in a short time.
V3Cube Reviews of our Gojek Clone App vouch for our after-sales customer support. Our app development team is present to provide Technical support, Bug support, and Upgradation 24/7/365 days.
Gojek Clone Makes The App Matchless
The entire app took over 4 years to build a unique, market-performing, guaranteed revenue-generating app using 16 developers, 4 project managers.
The app is 100% ready to launch a solution that works flawlessly and is tested in a live environment. Not a prototype but a finished product that has more than 1200 launches across the globe.
V3Cube Gojek Reviews testifies about the seamless navigation that makes it easy and quick for a non-tech savvy person to use the app. The screens just glide over easily, offering quick understandings of the service categories and sub-categories.
From simple PHP to the most complex technology stack it is, our Gojek clone app source code developers are knowledgeable about each of them. The team has applied the most suitable Gojek clone app source code and apt development practices and techniques to develop an exceptional product for our clients.
To make it easy to operate, our Gojek clone app comes with everything you need. That's why many of our Clients have called it " Complete tech suite" in their reviews.
The demand for our Gojek Clone app has soared since we are providing a licensed, white-labeled clone app at a reasonable price, which is a one-time investment. Our expert app development team delivers the Gojek Clone app in just 5-7 working days.
Gojek Clone App – The Best Seller App
The Gojek Clone Script Solution has proved to be a bestseller over a couple of years bringing opportunities to grow the revenue streams of the entrepreneurs.
V3Cube Clone App's Client Reviews itself speaks of how to accomplish is the V3Cube App development team and guides the clients in offering the Best On-Demand Multiservice App solution like Gojek.
Since the market is packed with hundreds and thousands of clone app developers claiming to be the best. However, not everyone has the expert skillset needed to develop an efficient practice, ready to launch Gojek Clone App.
Buy Gojek Clone From V3Cube To Dominate On-Demand Market
It is pretty tricky and challenging to build an app like Gojek right from scratch. But when you buy V3Cube's Gojek Clone you leave the worry about the app development time and cost.
V3Cube aims to make the technology more accessible through the app. Gojek Clone App is just a small step towards it. The application comes with New Features that make it a superior replica of GoJek in all facets.
Related
It is obvious to search for the V3Cube Reviews when you are about to make a Gojek Clone App purchase. Well, you won't REGRET making a wrong choice, losing your valuable time and money. V3Cube is a leading name in offering On-Demand mobile app-based solutions across the globe. Their wide-encompassing client testimonials are proof of…
It is obvious to search for the V3Cube Reviews when you are about to make a Gojek Clone App purchase. Well, you won't REGRET making a wrong choice, losing your valuable time and money. V3Cube is a leading name in offering On-Demand mobile app-based solutions across the globe. Their wide-encompassing client testimonials are proof of…