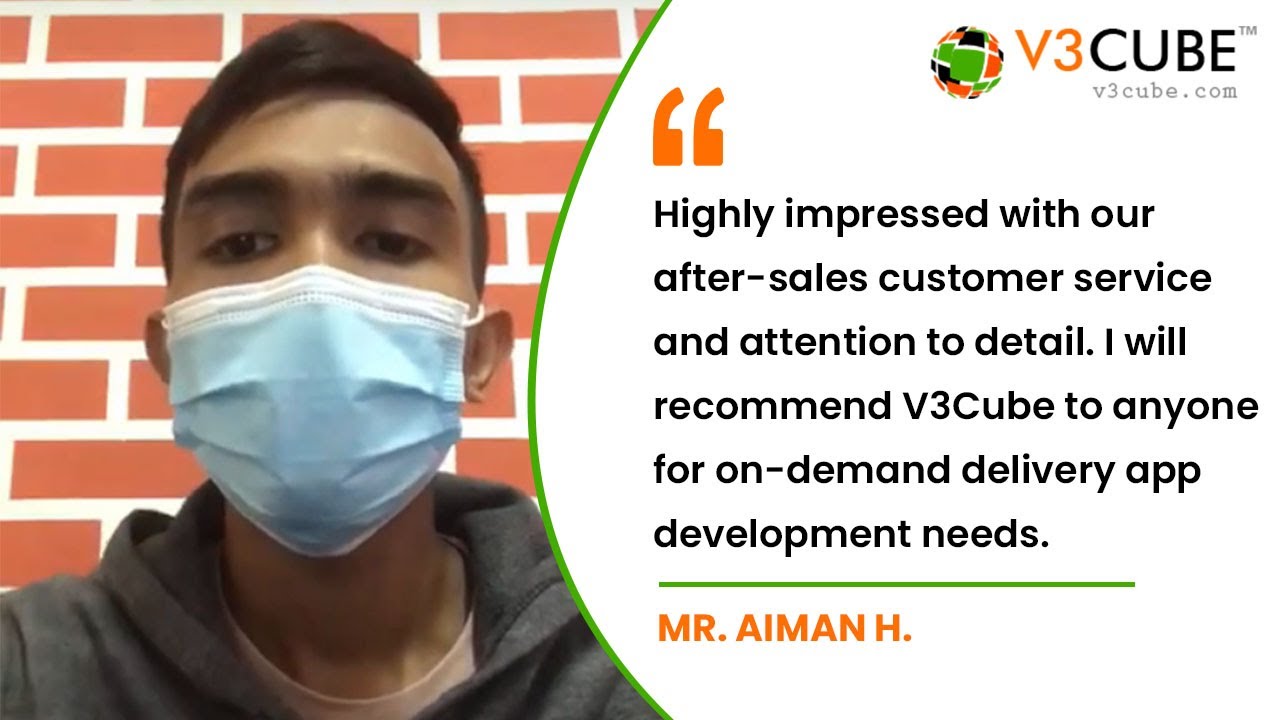 V3Cube Review from Malaysia – Mr. Aiman H
Our Client loved how we dedicatedly put in our heart, souls, and mind into building his Deliver All App. He is grateful for our sheer dedication into this Project. Not only he is impressed with the team's Professionalism, but also the way we delivered him the product that was a cut above his expectations. We feel proud when he says that he is happy that he found us and worked with a Professional team like ours. The Client also commends our Technical Project Manager's constant support that led this Project towards Success. He is dazzled by our Quick Delivery and says 'they don't waste time' and this trait of ours made him feel satisfied while working with us.
He recommends our name to Entrepreneurs like him across the Continents. He wishes our team good luck and towards the end, he again mentions how he would love to work with us in the future!
Related
Our Client loved how we dedicatedly put in our heart, souls, and mind into building his Deliver All App. He is grateful for our sheer dedication into this Project. Not only he is impressed with the team's Professionalism, but also the way we delivered him the product that was a cut above his expectations. We…
Our Client loved how we dedicatedly put in our heart, souls, and mind into building his Deliver All App. He is grateful for our sheer dedication into this Project. Not only he is impressed with the team's Professionalism, but also the way we delivered him the product that was a cut above his expectations. We…