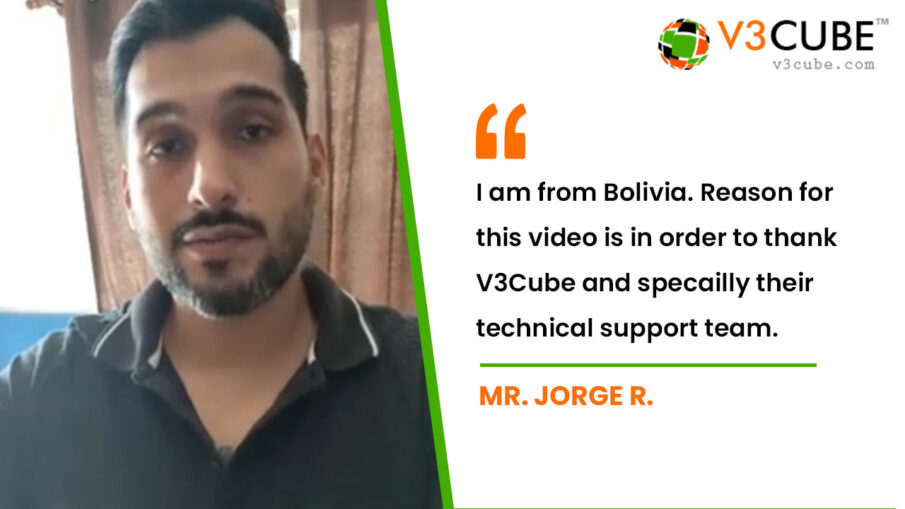 Video Testimonial of Client from Bolivia
Watch this video to learn about our client from Bolivia sharing his experience working with us and buying our Gojek App Solution.
View the video to know how amazingly, he explains about our work professionalism and delivered as promised.
Soon he'd be launching our Gojek Clone in his country. In the near future, he intends to launch this fantastic app in his country!
He admires our Project Manager's Technical Proficiency, Work professionalism and dedication. He further praises on how our Project Manager assisted him at every step. He is delighted to inform to the On-Demand Industry, We provided him with the best possible assistance in resolving the issues that arose during the implementation process. On every level, the Gojek Clone App development team substantially exceeded Mr. Jorge's expectations. The final outcome is a stunning on-demand multi-service app that encapsulates the type of business he wants to run.
Mr. Jorge R. worked with a team that was informed, innovative, timely, and attentive.
He is convinced that ours is the company where the quest for Clone App Development comes to an end and professionalism begins.
He is overjoyed to Share his V3Cube Working Experience and Encourages Every Entrepreneur to Join Us!
Related
Watch this video to learn about our client from Bolivia sharing his experience working with us and buying our Gojek App Solution. View the video to know how amazingly, he explains about our work professionalism and delivered as promised. Soon he'd be launching our Gojek Clone in his country. In the near future, he intends…
Watch this video to learn about our client from Bolivia sharing his experience working with us and buying our Gojek App Solution. View the video to know how amazingly, he explains about our work professionalism and delivered as promised. Soon he'd be launching our Gojek Clone in his country. In the near future, he intends…