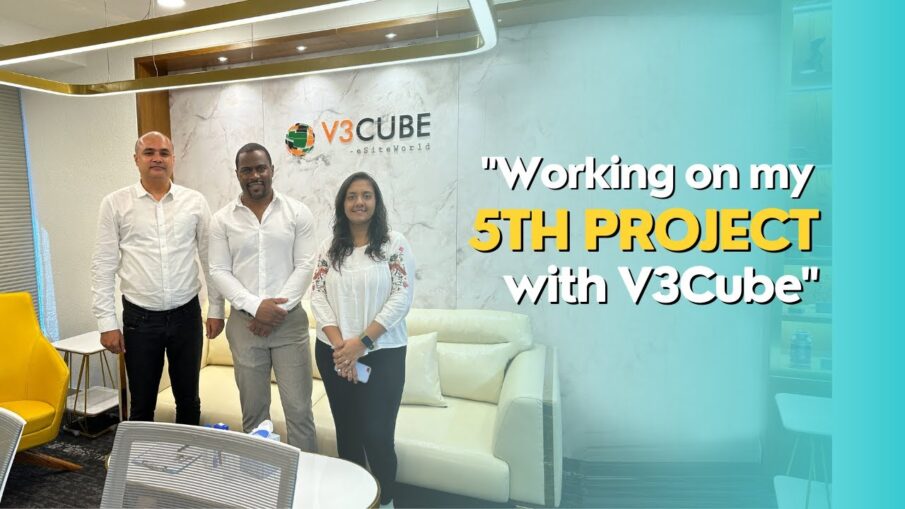 Customer Loyalty at Its Finest: Our Valued Client Embarks on His 5th Project Journey with Us
The argument that your regular customers are your rock doesn't require tons of consumer data. Considering our Client, Mr. Jean from Switzerland who visited us to discuss his 5th On-demand App Project.
Thriving In An Intensely Competitive Market
In the fiercely competitive realm of On-demand Business, the paramount objective is constant innovation of the App in order to attain a position of dominance in the business landscape.
Our esteemed client, Mr. Jean from Switzerland, had a profound desire to fortify their Business Portfolio and enhance the overall satisfaction of their customers. This is where our App Development Company played a pivotal role, actively contributing to the Client's Expectations by Building a Top-quality On-demand App.
Visit from Mr. Jean to Our Development Centre
It was a momentous occasion as we warmly received our esteemed client, Mr. Jean, who embarked on his fifth remarkable App Project in collaboration with our team. Having had the privilege of working with Mr. Jean, who has been with us since 2019, made a special trip from Switzerland to our offices in India to discuss and complete this most recent endeavor.
Our dedicated team invested countless hours of hard work to ensure a seamless and successful outcome. Offering him an unparalleled service and expertise for Mr. Jean's App Project. After all, the results surpassed his expectations, leaving him highly impressed with the commitment and flawless execution displayed by our team. We are ecstatic to keep providing him with outstanding results in the future.
Team members were able to bond with Mr. Jean during a memorable team lunch celebrating our successful project collaboration. We had delightful spread of different cuisines and delectable desserts to choose from. Engaging in great conversations, and capturing wonderful memories, the environment seemed lighthearted, which strengthened the relationship between all of us and him.
Expanding Your Horizons with Our On-demand Application Solution
Our meticulously crafted On-demand Applications are designed to meet the demands of today's dynamic market. Thus empowering you to launch successful ventures anywhere in the world. Whether you're an experienced entrepreneur, a start-up, or a mid-sized company, our top-notch, high-quality apps are tailored to suit your specific needs.
Whether you're in need of taxi services, food delivery, grocery delivery, parcel delivery, on-demand services, car wash, tow-trucking, all-in-one medical services, or any other niche. Basically, we have you covered. Our team of highly skilled IT professionals also has extensive experience in delivering solutions that are custom-made for your business's success. Hence, an added advantages of partnering with us. All in all, offering you with the right solutions that align with your objectives is our goal. As our team possesses a deep understanding of what works best.
We have developed and deployed an impressive array of On-demand Applications using the latest technologies and best practices.
The argument that your regular customers are your rock doesn't require tons of consumer data. Considering our Client, Mr. Jean from Switzerland who visited us to discuss his 5th On-demand App Project. Thriving In An Intensely Competitive Market In the fiercely competitive realm of On-demand Business, the paramount objective is constant innovation of the App…
The argument that your regular customers are your rock doesn't require tons of consumer data. Considering our Client, Mr. Jean from Switzerland who visited us to discuss his 5th On-demand App Project. Thriving In An Intensely Competitive Market In the fiercely competitive realm of On-demand Business, the paramount objective is constant innovation of the App…