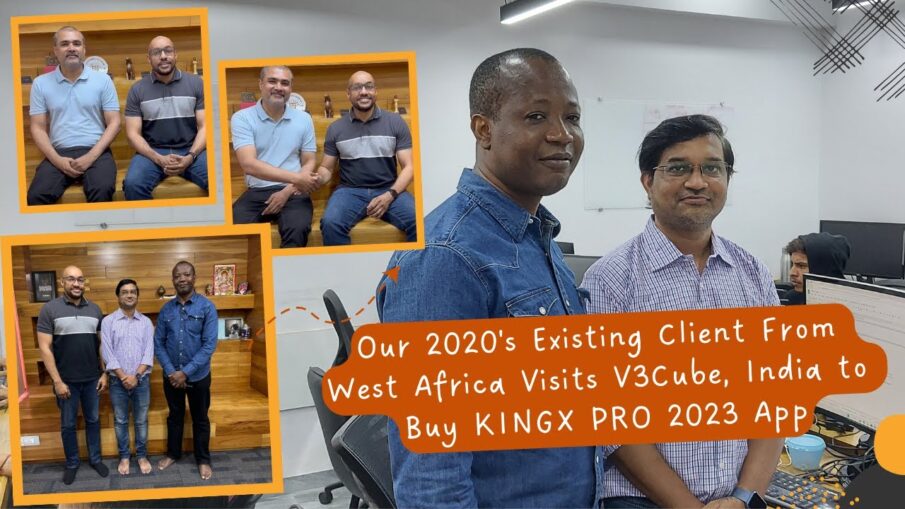 Our Old Client, Mr. Frank from West Africa visit us to buy our latest KINGX PRO 2023
Mr. Frank and his team traveled from West Africa to meet us at our Head Office in India to purchase our latest, ultra-modern Gojek Clone KINGX PRO 2023 App. It was an honor to have our precious client, with whom we have been working since 2020, visit us and discuss their new business plan.
Our client is planning to further grow their business, and thus, they came back to buy our latest gojek clone app, which is loaded with more services and features!
We were delighted to record a video together that expresses how our app helped him establish a successful business in 2020. And so, he wants to purchase another app from us.
Mr. Frank and his team traveled from West Africa to meet us at our Head Office in India to purchase our latest, ultra-modern Gojek Clone KINGX PRO 2023 App. It was an honor to have our precious client, with whom we have been working since 2020, visit us and discuss their new business plan. Our…
Mr. Frank and his team traveled from West Africa to meet us at our Head Office in India to purchase our latest, ultra-modern Gojek Clone KINGX PRO 2023 App. It was an honor to have our precious client, with whom we have been working since 2020, visit us and discuss their new business plan. Our…